MERLION is Russia & CIS Distributor of the Year
Top volume distributors recognised at 'EMEA Channel Academy: 2014 Awards'.
27 february 2014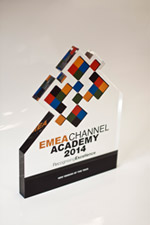 Volume ICT and consumer electronics (CE) distributors from across Europe, Middle East and Africa (EMEA) were recognised for channel excellence at the 'EMEA Channel Academy: 2014 Awards', held in conjunction with DISTREE EMEA 2014. In total, ten regional awards and three initiative awards were presented to distributors during a Gala Dinner held in Monaco on Thursday February 13th.
MERLION is Russia & CIS Distributor of the Year.
The awards, which took place for the sixth year in a row in 2014, were held in association with regional channel event DISTREE EMEA. The regional distributor awards were determined using a voting system designed to reflect the views of both vendors and second-tier channel partners. Data extracted from research house CONTEXT's extensive ChannelWatch survey of second-tier partners was combined with the results of a vendor survey conducted by DISTREE Events.
Farouk Hemraj, CEO and Co-Founder at DISTREE Events, said: "The combination of both sets of data means that distributors were assessed both on an upstream basis by suppliers – vendors - and also on a downstream basis by second-tier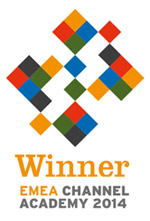 partners – their customer base. The data was combined using a parity system whereby an equal weighting is applied to the results from the vendor survey and the channel survey."
"We congratulate all distributors that made the top three in the regional categories. The variety of different winners demonstrates that despite consolidation in the channel, distributor strength and presence still varies from region to region and strong local distributors continue to play a major role – especially in emerging markets," he added.
"Thank all who voted for us, for the appreciation of our work. This award is a great honour for us, especially since we got it for the first time, - says Sergei Raskolov, CEO of the MERLION. - We pleased that the market participants appreciated us and we will make every effort to be for you, our suppliers and partners, as a perfect distributor with a perfect service. "
DISTREE EMEA 2014 took place in Monaco from February 11-14th, attracting senior buyers and executives from the region's leading e-tailers, retailers and distributors. More than 150 brands participated, using the event as a platform to manage, build or launch channels across EMEA.