MERLION is No. 65 in the "Russia's top 600 companies" rating list published in the Kommersant newspaper
The rating of Russia's largest companies is the most representative list of the country's leading companies.
28 september 2016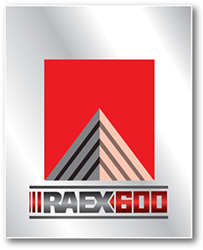 The Kommersant newspaper has published the 22nd rating list "Russia's largest companies in terms of the sales revenues" (RAEX 600) prepared for the paper by the RAEX agency (RA Expert). The MERLION company, which has been on the list for 11 years (since 2005), is No. 65 in this year's rankings.
"The participants of the "RAEX-600" rankings of Russia's largest companies have lost more than 450 bln dollars over the year. In this issue of the rankings, the aggregate sales revenues of Russia's top 600 companies amounted to just 1.1 trillion dollars. Just a year ago the figure exceeded 1.55 trillion dollars. If assessed retrospectively (naturally, making allowance for the fact that the number of the rankings participants before 2014 was limited to 400 companies), it has to be stated that, in terms of the value of business, the country's leading companies have rolled back to nearly a decade ago – to the level of the year 2007, - RA Expert notes. – A year ago we made an attempt to look through the rankings to assess the resilience of its participants to the crisis, based on who owns the companies – the state, a Russian private owner, or foreign players. This year, we have applied this method once again and can conclude that the private business has strengthened its leadership on most of the positions <…> If this trend is to persist, next year we will be able to make a substantiated statement that the big business is predominantly Russian private business".
It is worth noting that in 1995-2003 the rankings participation was limited only to industrial companies and numbered 200 enterprises. In 2004, the list was expanded to 400 participants, and the rankings were modified to include any companies, irrespective of their scope of activities. Since 2015, the rankings include 600 companies.
The full version of the rankings is presented in the issue of the Kommersant newspaper of September 28, 2015 and on the official website of RA Expert.
The text is prepared based on materials of the Kommersant newspaper and RA Expert.