Dmitriy Vinogradov is appointed as the Director General of MERLION
Dmitriy will keep working to strengthen the company's leading positions in all the major business areas: broad line and VAD distribution, household appliances and electronics markets, manufacture of computer equipment, office furniture and plastic products, as well as in retail segment.
23 december 2016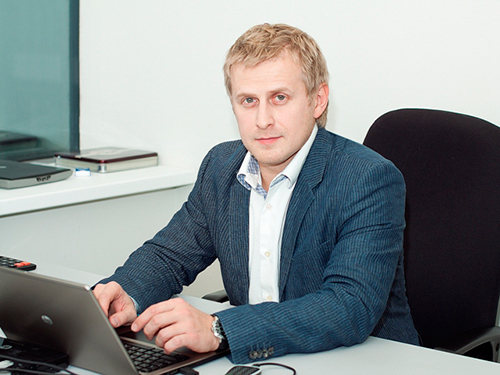 MERLION, Russia's largest broad line distributor, reports on appointment of Dmitriy Vinogradov as the company's director general.
As the head of the company, Dmitriy has followed Sergey Raskolov who will stay in MERLION, where he has worked over 13 years including the position of the director general held by him for the last four years (since March, 2013).
Dmitriy Vinogradov has been working in MERLION since 2002. Over these years, he has been successfully developing various areas of the business. In particular, before assuming the chief executive position, he was for three years at the head of the broad line distribution division, which is MERLION'S largest structural unit, in terms of turnover.
Dmitriy Vinogradov graduated from the Moscow State University of Railway Engineering. The top manager began his IT career more than 16 years ago. Before joining MERLION, Dmitriy Vinogradov worked at JIB Group.
As the director general of MERLION, Dmitriy Vinogradov will continue to develop all the key areas, where the company is currently dominating: distribution, service, retail and manufacture.
"Today, MERLION is in a very good shape, holding the leading position in its segment of Russia's market. In terms of a variety of parameters, it exceeds not only Russian, but also major European distributing companies, - Aleksey Abramov, the chairman of the Board of Directors of MERLION, says. – This legacy is a huge merit and a result of great work of top managers and the previous head of MERLION Sergey Raskolov. All the tasks that faced Sergey on optimization of internal structure and efficient development of all the distribution sectors within a single company, were successfully fulfilled. He led the company through the storm of a crisis and did not only succeed, but achieved extraordinary results, which are to be solidified and multiplied by the team headed by its young, but very experienced new director general".