MERLION Wins VMware Emerging Markets Distributor 2016 Global Partner Innovation Award
Partners Awarded for Extraordinary Performance and Notable Achievements.
29 june 2017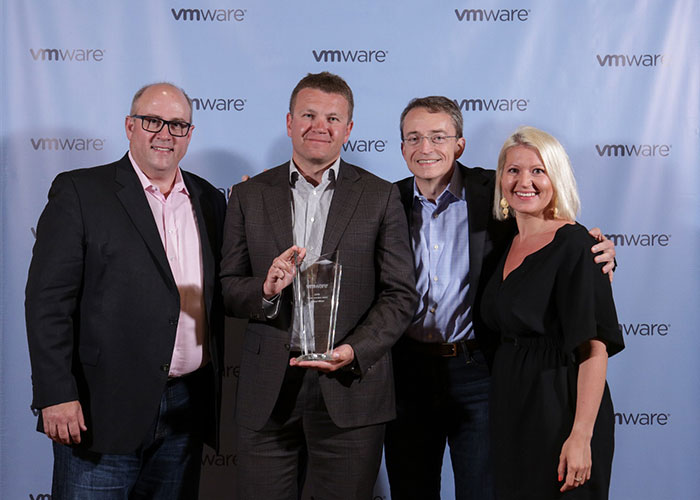 MERLION today announced that they have been honored as a winner of a VMware 2016 Global Partner Innovation Award in the Emerging Markets Distributor category. MERLION was recognized at VMware Partner Leadership Summit 2017, held in Ranchos Palos Verdes, Calif.
"VMware is pleased to recognize this year's Global Partner Innovation Award winners, which are given to a select group of partners for their exceptional efforts in 2016," said Ross Brown, senior vice president, Worldwide Partners and Alliances, VMware. "VMware is proud to see MERLION win the Emerging Markets Distributor award, and we look forward to our continued collaboration."
"VMware is one of the key suppliers of project software solutions for us," said Mikhail Stepanyuk, Software Department Director, VAD Division of MERLION. "We are pleased to see our customers' demand for VMware solutions, and the level оf competence of MERLION's team and the teams of our system integrator partners continue to grow."
Recipients of a Global VMware Partner Innovation Award were acknowledged in 21 categories for outstanding performance and distinctive achievements during 2016.
Categories for Global Partner of the Year included:
Cloud Provider
Digital Workspace
Education
Emerging Markets Distributor
Empower the Digital Workspace
Enterprise Solution Provider
Global Distributor
Global Systems Integrator
Global Systems Outsourcer
Innovation OEM
Integrate Public Clouds
Marketing
Modernize Data Centers
VMware NSX®
Partner Professional Services Program
Renewals
Rising Star
Solution Provider
Strategic Alliance
Technical ISV
Software-Defined Data Center
About VMware Partner Leadership Summit
VMware Partner Leadership Summit 2017 offered VMware partners the opportunity to engage with VMware executives and industry peers to explore business opportunities, customer use cases, solution practices and partnering best practices. An invitation-only event, VMware Partner Leadership Summit 2017 provided partners with resources to develop and execute comprehensive go-to-market plans in 2017 and beyond. The event concluded with awards ceremonies recognizing exemplary achievements in the VMware Partner ecosystem.