MERLION HOME SYSTEMS: a new subsidiary of MERLION
MERLION has launched the new subsidiary MERLION HOME SYSTEMS (MHS) to distribute consumer electronic products.
02 november 2006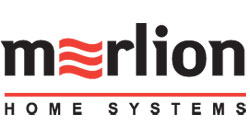 MERLION, the leading Russian distributor of computer and digital products, announced the launch of its new subsidiary, MERLION HOME SYSTEMS. The project will be headed by Alexander Savelyev, former CEO of LIT Trading.
The aim of the subsidiary is to make it possible for MERLION to focus on such business area as consumer electronics distribution.
Watches and musical instruments from CASIO, a leading Japanese manufacturer, will be the first product groups in the MHS portfolio which is going to be gradually expanded. In the near future there will be some other distribution agreements signed with the largest watch producers, in particular with Japan CMB Co.
MERLION HOME SYSTEMS offers a wide range of products, competitive prices, a flexible credit policy and fast door-to-door delivery. MHS also provides its partners with different kinds of marketing support. These include POS materials, watch and musical instrument racks as well as staff training.
"The Russian watch market is one of the most promising and tempting for business. It is now changing and developing. There are more big competitors in the market. And some leading watch distributors are boosting its retail sector. Overall, the market is becoming more developed. New opportunities are opening up for us and our partners to grow in this area and produce better profits out of existing projects. At the first stage we hope to make the most of MERLION resources. These are an extensive dealer network (more than 1200 partners throughout Russia) and POSITRONICA, federal computer retailer where CASIO products are already on sale. In future we also plan to collaborate with the largest sports retailers and online shops," said Mr. Savelyev.
To find more information about the product range and product availability, please e-mail mhsys@merlion.com or call us on +7(495)981-84-84, extension numbers 2217, 2250, 2251.