MERLION – New Victory!
Following voting results of iXBT.com portal auditorium the Company MERLION is again recognized as the Best Distributor of the Year.
15 january 2008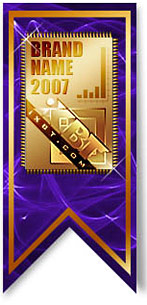 The seventh voting of iXBT.com readers for a title of "iXBT Brand" is finalized. According to the organizers'' opinion, "votes should define what brand has deserved in the expiring year a right to bear a proud title of "iXBT Brand", what company made an influence on the industry development, introduced something new to it, acted as a locomotive of new technologies".
MERLION Company, a leading Russian distributor of computer and digital equipment, becomes a leader in nomination of the "Best Distributor of the Year" in the second consecutive year.
Comments of the Expert Board on MERLION's victory:
"Three years ago the company MERLION was not even included into the trio of leaders, but in 2005 it cirrected a situation, having twice improved a result of 2004. In the finalized voting the company again occupied a well-deserved place relevant to its status and with a result of 13.9% got on the highest step of our polling".
Our congratulations to the company staff!
And thanks to everybody who supported MERLION, for high appreciation of our work!
Hurah-Hurah-Hurah-Hurah!
Details at - www.ixbt.com/editorial/ixbt-brand2007.shtml.