MERLION launches Buroshop.ru - online store for corporate clients
Thanks to the new business line operating under the Bureaucrat project, the largest Broadline Distributor in the Russian market intends to set a new level in the B2B segment by expanding the popular office supplies services (from furniture and food to stationery and consumables for office equipment).
12 december 2018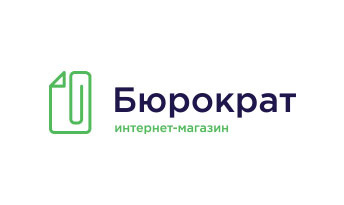 MERLION, the largest Broadline Distributor in the Russian market, announces the launch of a new large-scale project - a specialized online store Buroshop.ru. The project operates within the Bureaucrat business line and is aimed at providing corporate customers with a full range of products that are necessary for the full and efficient work of the office units, including stationery, consumables for computer equipment, household chemicals, food products, as well as office furniture.
As part of the development of a new business aimed at meeting the daily needs of corporate customers as quickly and completely as possible, new, additional categories of products were introduced in the MERLION portfolio, which already brings together over 650 well-known global and Russian manufacturers' brands. In order to store the goods within the framework of the MERLION logistics complex located in the Moscow region, a separate storage area was allocated. The automated order assembly line that was installed there, is produced by SCHAFER - the world leader in the field of equipment and systems for intra-warehouse logistics.
The dedicated sales department will handle the processing of incoming requests from Bureaucrat's customers, including tender offers and orders from the Buroshop.ru online store. MERLION logistic service is responsible for sending the goods.
The Bureaucrat project and the Buroshop.ru online store are focused on long-term, regular cooperation, provided with all the necessary resources of the leading distributor of the Russian market. Handling of the everyday requests received from the office and other divisions of corporate clients does not only strengthens trust in the distributor, but also serves as a key to strategic partnership.
MERLION Company that has the broadest commodity portfolio on the market, strong partner's channel and more than 25 years of experience in the wholesale supply of the office products, expects to take one of the leading positions in the Russian market for servicing the legal entities' office needs within three years. Merger and acquisition processes are currently taking place in this segment. Small companies leave the market during those processes, which weakens competition and reduces the quality of services. The arrival of a major new player, who has connections with suppliers across the globe, possesses his own warehouse complexes and logistics, can bring the service level to new and higher level in a very short time.
"We are ready to provide our customers with world-class service and support it in the future right now, regardless of external or internal conditions," - Konstantin Dessler, MERLION's Director for Household Appliances and Electronics distribution division, head of the Bureaucrat project. "This is what gives us confidence that the Bureaucrat will not only become the leader in its segment, but will also be a guide for other leading players."