MERLION Given Eaton Award
The vendor noted the results of cooperation with a distributor in 2019 and awarded it as a sales leader in line-interactive segment solutions.
23 march 2020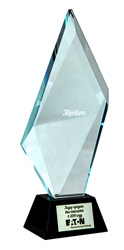 Eaton, an American manufacturer and world expert in the field of energy management, summed up the results of cooperation with Russian partners at the annual conference in February in Moscow and gave awards to its best distributors.
MERLION was recognized as the "Leader in sales of line-interactive segment solutions." The award is due to high performance: for many years, MERLION has been effectively working in the market as a Value Added Distributor with Russian system integrators, including large-scale projects for government agencies, financial, medical and educational institutions, etc. As a result, according to the results of 2019, the growth in sales of uninterruptible power supplies in the line-interactive segment in MERLION amounted to more than 45% (YoY, units), which brought the distributor a victory in the corresponding nomination.
MERLION thanks the Eaton team for the high appreciation of its work and expresses hope for further successful and effective cooperation.