MERLION is the official distributor of innovative DYMO labeling solutions
New products in the MERLION portfolio include thermal printers for printing labels, digital scales for letters and parcels, and much more. The areas of application are offices, manufacturing companies, medical centers, restaurants, school classes, hotels, shops, warehouses.
30 june 2020
MERLION, the largest Russian distributor in the IT market, home appliances, office supplies, and office furniture, and Newell Brands, an American company with more than 100 years of history, have entered into a distribution agreement. It entered into force in June 2020, is valid for an unlimited term, and applies to the entire range of products manufactured under the DYMO brand.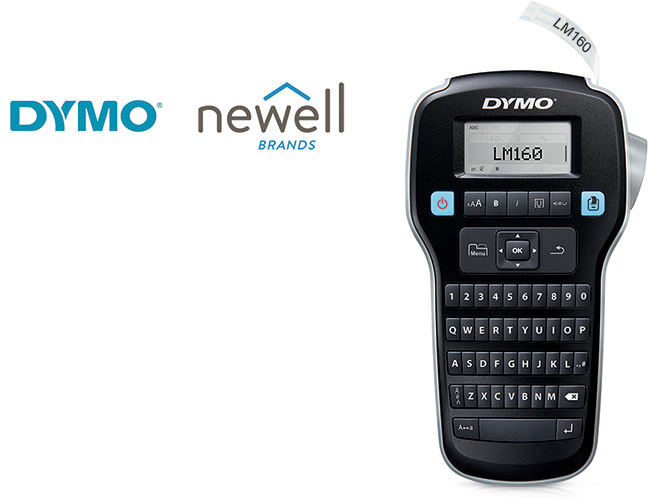 DYMO is fast becoming the world leader in providing innovative solutions that help people to fulfill their tasks more easily. For example, DYMO printers have a wide range of applications: offices, manufacturing companies, medical centers, restaurants, school classes, hotels, shops, warehouses, as well as employees at remote workplaces. DYMO simplifies the task of marking, and marking looks professional, no matter whether manual extrusion of letters and symbols on the tape is used or whether printing is used on more advanced thermal printers with a connection to a computer and advanced software, or online service.
MERLION is the largest partner of Newell Brands in Russia. Both companies are linked by many years of successful cooperation in the supply of Parker and Waterman elite writing instruments to Russia (since 2005). DYMO products will certainly be in demand by MERLION partners, help them grow their business, and support from the vendor and distributor will make it even more efficient and profitable.
In the coming years, DYMO plans, together with MERLION, to continue its expansion into other areas of application of products, where the need for high-quality labeling is also obvious. MERLION is the largest wide-profile distributor that develops projects including in retail, cloud services, data analytics, engineering, IT services, and service maintenance. The synergy of the plans of both companies will make it possible to realize DYMO's long-term plans, unleash the potential, and give a new incentive to the development of DYMO in Russia.
You can look at DYMO products in the official catalog.
DYMO was founded in California in 1958 as a mechanical manual embossing company. In 2005, the DYMO brand was acquired by Newell Brands, a Fortune 100 company.
Newell Brands (NASDAQ: NWL) was founded in 1903. Today, it is a global manufacturer of products beloved and recognizable in many countries under the brands: Paper Mate®, Sharpie®, Dymo®, EXPO®, Parker®, Waterman®, Elmer's®, Coleman®, Marmot®, Oster®, Sunbeam®, FoodSaver ®, Mr. Coffee®, Rubbermaid Commercial Products®, Graco®, Baby Jogger®, NUK®, Calphalon®, Rubbermaid®, Contigo®, First Alert®, Mapa®, Spontex®, and Yankee Candle®. Hundreds of millions of consumers all over the world use Newell Brands products every day and the latter make their life better every day - at work, study, and leisure. The company is presented in more than 100 countries. The company's largest business in North America is 69%, in Europe - 12%, and this is the second most important region. The company's turnover reaches $8.9 billion.