MERLION has become an official distributor of realme in Russia
Realme smartphones and accessories are already available to MERLION partners.
09 july 2020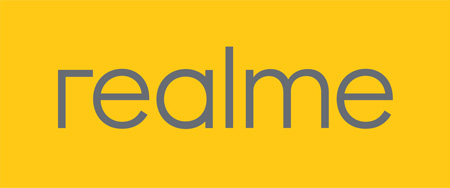 MERLION, a wide-profile distributor on the Russian market, has begun cooperation with realme, a technology brand specializing in the production of smartphones that change the accepted standards. MERLION celebrates the success of realme in key world markets due to the competitive prices for devices with up-to-date technical characteristics.
In the third quarter of 2019, realme entered the world's top seven smartphone brands for the first time. According to a study by Counterpoint, the company retained this status in the first quarter of 2020. In comparison with the indicators for the first quarter of 2019, global shipments of realme smartphones increased by 157% - in terms of growth, the brand came out on top in the world. At the same time, the smartphone market experienced the greatest crisis at the beginning of 2020, having decreased by 13% in comparison with the indicators of 2019. According to Counterpoint, global smartphone shipments have dropped to below 300 million devices. Realme became one of two companies among the "only big brands to achieve growth."
Since July 1, 2020, MERLION has become the official distributor of realme in Russia: distribution will be carried out in a regional channel without restrictions on the duration of cooperation.
"Realme is a young, dynamically developing brand that has gained popularity among a certain segment of users. Realme's sales growth dynamics in Russia and other markets is impressive. Smartphones have attractive prices with up-to-date configurations and strong characteristics," notes Tatyana Skokova, Director of MERLION's Wide-Profile Distribution Division. - "Being an official distributor, MERLION will promote realme smartphones and wearable electronics on the Russian market. Our highly professional team responsible for these product categories will be able to convey all the vendor's initiatives to partners and end users, and the widest pool of clients will help the brand achieve even greater success in the Russian market. We do not doubt our mutual success."
"We want realme products to be available to young people around the world. A large-scale entry into the Russian market is a great event for us, and we are glad that we managed to get MERLION's support. We are confident that now we will be able to increase the sales growth of our devices in Russia and make the realme brand even more popular in this market," said Vincent Wu, head of realme retail sales in Russia.
Thanks to cooperation with MERLION, realme smartphones and accessories for them are already available in a number of stores of federal retail chains, including Citilink and Positronica, as well as from regional partners throughout Russia.
Deliveries of wearable electronics (realme Buds TWS headphones and realme Watch smartwatches) to the MERLION warehouse are expected in the first half of July.