Five POSITRONICA stores were opened in the Kirov region at once
Verkhozhimye, Nema, Suna, Sovetsk, and Lebyazhye are new points for development.
23 july 2020
POSITRONICA national network of electronics and household appliances stores (MERLION project) announces the opening of five points of issue and ordering (POINT) in the Kirov region. Shops have been launched in urban-type settlements Verkhozhimye, Nema, Suna, Lebyazhye, and the city of Sovetsk.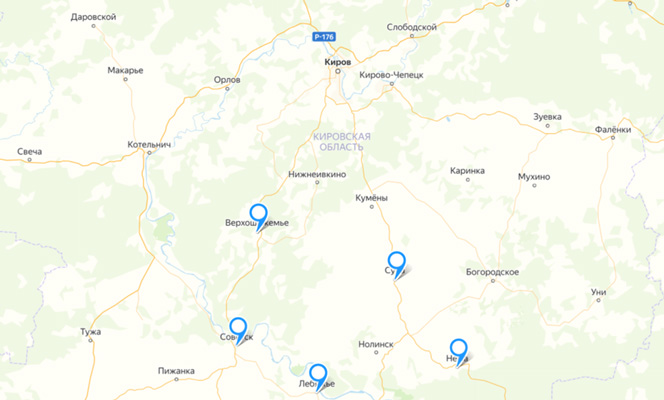 Each POINT occupies 40 sq. m. of retail space. The range includes mobile electronics, related products, as well as a small assortment of household appliances. The full range of products is presented in the positronica.ru online store, where customers can place an order by choosing everything they need from 40,000 items.
All additional services are traditionally available for buyers: registration of goods in installments and credit, delivery, and setting up devices and installing programs.