The company's product portfolio has been supplemented with a wide range of IT equipment from the Russian vendor.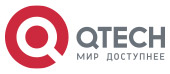 Merlion and QTECH, a Russian manufacturer of telecommunications and IT equipment, have signed a distribution agreement. The agreement came into force in May, and it shall remain effective until the end of the current year with a possibility of further extension.
A wide range of QTECH equipment has become available to Merlion partners: Ethernet switches, uninterruptible power supplies, server platforms, data storage systems, VoIP telephony, subscriber equipment (routers, adapters), wireless communication systems, GPON and GEPON equipment, optical modules, video panels and much more. In total, the vendor's product catalog contains about 2,000 items in 200 product lines.
QTECH offers not only individual items but also comprehensive solutions consisting of equipment of the same brand for project deliveries, which allows reducing the time and money spent on acquisition, maintenance, repair, and providing optimal technical conditions to extend the service life of the equipment. All QTECH equipment can be tested in the partner's or customer's IT infrastructure.
QTECH has been operating in the domestic market since 2006. The company produces a wide range of equipment, which can be used to solve most infrastructure tasks in the field of IT (it is possible to create a complete IT infrastructure on a turnkey basis).