MERLION and CommuniGate Systems have signed a distribution agreement
The CommuniGate Pro unified communications platform for sending e-mail, voice-messaging, video, files, and instant messages is already available to MERLION partners.
21 may 2019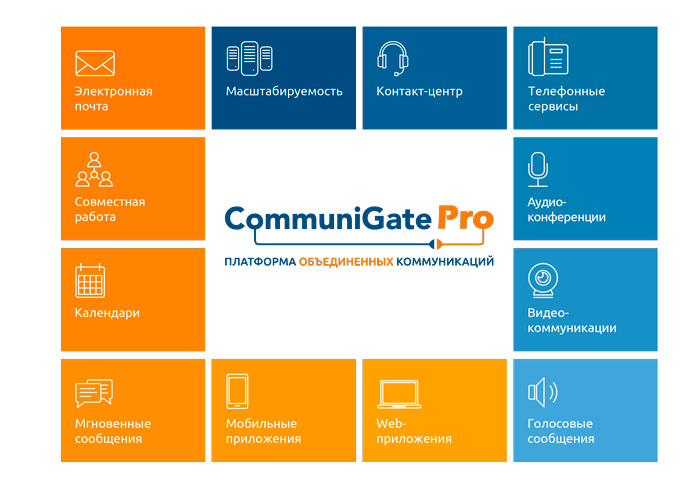 MERLION, one of the Russian leaders in VAD distribution, and CommuniGate Systems (www.communigate.com/ru), a group of IT companies engaged in software development in the area of unified communications, have signed a distribution agreement. The agreement has already put in place and now MERLION, who received the status of an authorized distributor (Authorized Distributor), starts delivering the CommuniGate Pro unified communications platform to its partners in Russia.
The CommuniGate Pro multi-protocol communication server is a solution with a 25-year history of development, which inludes:
email and instant messaging;
managing calendars and plans;
task performance control;
audio conferencing and video calls;
data encryption and corporate content storage;
telephone services and contact centre.
The CommuniGate Pro unified communications platform firstly allows to provide small and medium-sized businesses with all types of corporate communications, and secondly, it allows to build distributed systems for corporations with the help of cluster architectures with high performance and fault tolerance. Thirdly, the use of the platform guarantees the highest level of security to all users. The solution supports all current server operating systems, including the Russian ones. Since 2016, the CommuniGate Pro platform has been included in the Unified Register of Russian programs for electronic computers and databases and it is also certified by FSTEC of Russia. Currently, the total number of CommuniGate Pro user companies in the world exceeds 17,000 units.
Mikhail Stepanyuk, director of MERLION software department, notes: "CommuniGate Pro is a solution that has proven itself not only in Russia but also in Europe, America, and Japan. In our partner channel, it will be in particular demand from both system integrators implementing complex infrastructure projects and second-level partners supplying "box solutions" for small and medium businesses. Regarding system integrators, it is important to note that the competence of the VAD division specialists for this product allows us to provide a full range of additional services to support sales. "
"MERLION is the largest and one of the oldest distributors in the IT market. The company has a strong partner base and strong competencies. We are pleased that now the software product category has been supplemented by the CommuniGate Pro solution to even more fully meet the needs of customers from any business segment (SMB, Enterprise & Major, Government, Education, etc.)," says Vladimir Burgov, Commercial Director of CommuniGate Systems. - MERLION can offer integrators a full range of hardware, software, and service support, including in the implementation of the import substitution policy. This fact helps the distributor to withstand high competition in the market, and CommuniGate Systems is pleased to offer a modern and popular solution in the world from the UC (Unified Communications) segment."
In conclusion, it is worth noting that the parties are considering the possibility of expanding distribution rights to the MerliONCloud platform (distribution of cloud products and services with expert support), which will be announced later.