MERLION is the official distributor of "Aladdin R.D." information security systems
The company begins to implement not only developer's software products but also hardware solutions.
02 july 2020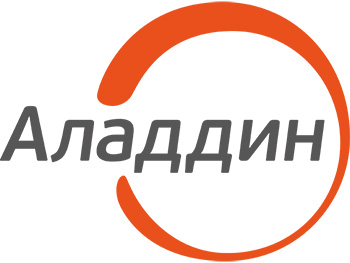 MERLION, one of the leaders in the Russian VAD market and a leading wide-profile distributor, and Aladdin R.D., a leading Russian developer and supplier of authentication tools, electronic signatures, products and solutions for ensuring information security and protecting confidential data, signed a distribution agreement. The status of the official distributor of Aladdin R.D. in Russia gives MERLION the right to implement and promote all vendor products. The agreement enters into force in July 2020, the term is a year with the possibility of extension.
It is worth noting that Aladdin R.D.has only two distributors in Russia at the moment, and a significant advantage of MERLION is the fact that not only vendor software products but also hardware solutions are available, which will additionally attract partners, primarily system integrators.
Signing a distribution agreement with Aladdin R.D. will allow MERLION to strengthen its position in the distribution market of systems, solutions, information security products as Aladdin R.D. solutions for data encryption are the technological leaders of the Russian market in this segment; they are widely used in projects to introduce personal data protection systems in Russian state and commercial structures.
All the initiatives of Aladdin R. D., in particular, training and consulting: authorized courses on systems for confidential information protection, ensuring security in networks, authentication technologies, and protecting programs and databases, will be broadcast to MERLION partners.